Doctors & Staff
Meet the experienced and friendly doctors and staff who make Dr. John B. Barringer the leading provider of vision care products and services in Ardmore.
---
John Barringer, O.D., F.A.A.O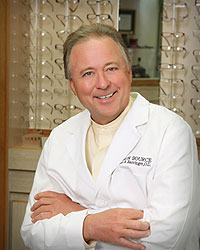 Dr. Barringer graduated from Illinois College of Optometry in 1977. After graduation, he served as a Captain in the United States Army, 2nd Armored Division. In 1980, he opened his first optometric practice in Ardmore, Oklahoma. Four years later, in 1984, he opened his second location in Marietta, Oklahoma. Soon afterward, he completed the required case studies and testing to become a Fellow of the American Academy of Optometry (F.A.A.O). Dr. Barringer has completed postgraduate courses in minor ocular surgical procedures, pharmacology and is A.B.O. certified as a Laser Vision Correction surgeon.
Dr. Barringer has served on numerous professional and civic committees such as the Ardmore Chamber of Commerce, YMCA Board, Southern Oklahoma Ambulance Board, and Ardmore Village and Adult Day Service System. He has also served as President of the Ardmore Optimist Club and Chairman of the Selective Service System. He is on the Board of Directors at the Good Shephard Clinic where he provides free eye care to low-income patients. He is also an active participant with the United Way, as well as with VISION USA.
Dr. Barringer's family consists of his wife, Celeste, and his three children, Ashton, Amanda, and Caitlin. He and his family are members of St. Phillips Episcopal Church. Through the church, Dr. Barringer has participated in four mission trips giving his time to help correct the vision problems of people in South America.
Dr. Barringer enjoys managing his ranch in his spare time. When he is not riding horses to work his cattle, he can be found riding his Softail Harley Davidson in the great state of Oklahoma.
---
Office Staff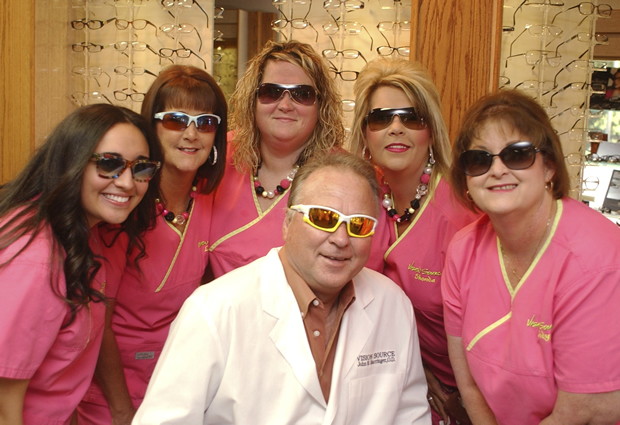 ---